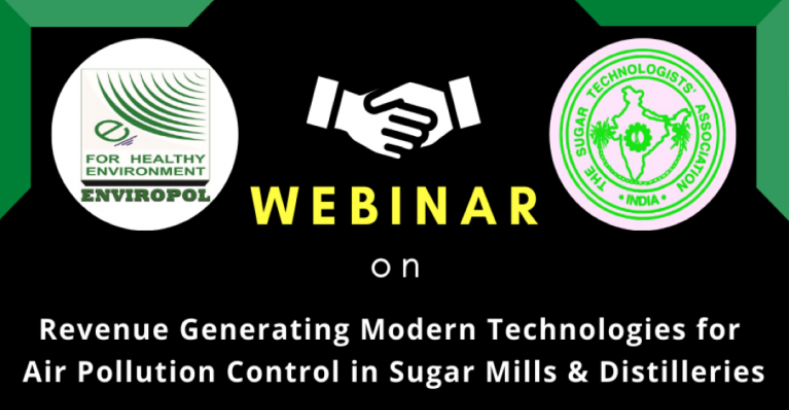 WEBINAR on Revenue generating APC Technologies
Webinar on "Revenue Generating Modern Technologies for Air Pollution Control in Sugar Mills & Distilleries" held on 29 May 2020 organized by The Sugar Technologists' Association of India in association with M/s Enviropol Engineers Pvt Ltd Enviropol*
In this Webinar 2 New Advanced Technologies were explained for Sugar Mills & Distilleries supplied by Enviropol.
For more information please contact at pv@enviropolengineers.in.
Hon. Shri Murugesh R. Nirani, Ex. Minister, Dept .of Major Industries, Govt. of Karnataka & Chairman, Nirani Sugars Group, the Chief Guest for the conference, highlighted the importance of bagasse dryers for increased boiler efficiency & subsequent optimization of power generation & export.
Dr. R. B. Khandagave, Director, S. Nijalingappa Sugar Institute, Belgaum, Karnataka, in his key note address, also highlighted the role of bagasse dryers for optimization of power generation & export. Mr. Asish Sharma, Marketing Engineer, Enviropol, proposed a vote of thanks Mr. Rajesh Verma, Director, Enviropol, gave an elaborate presentation on Enviropol Flash Dryers for bagasse.
Concluding Session :
During this open house Session, the participants interacted with the Enviropol team with their queries and experience. Enviropol team in response shared their experience.