SLURRY DE-WATERING SYSTEM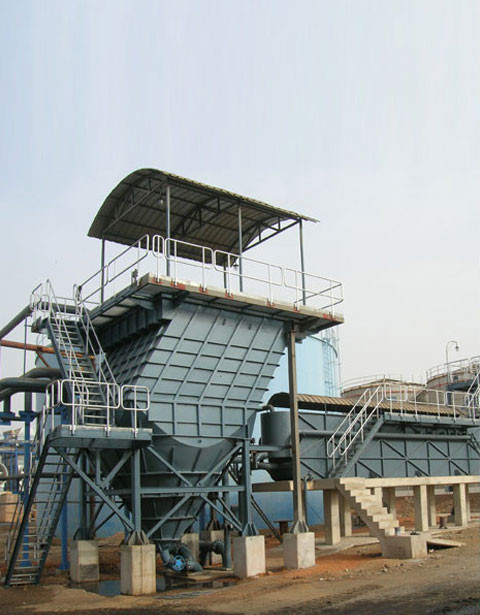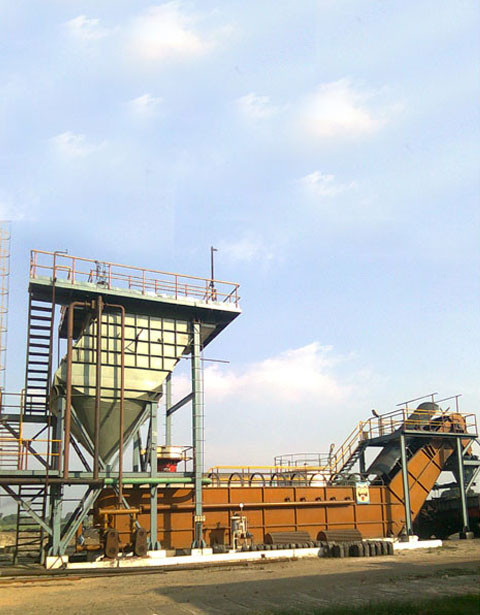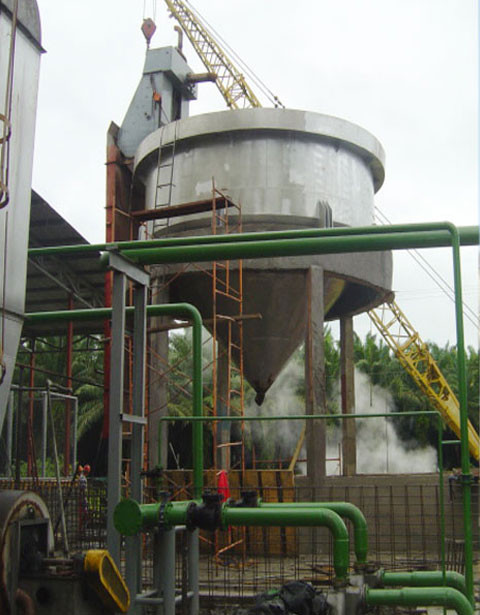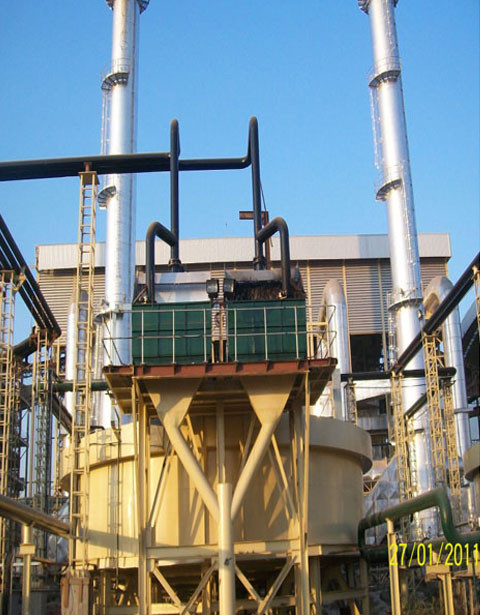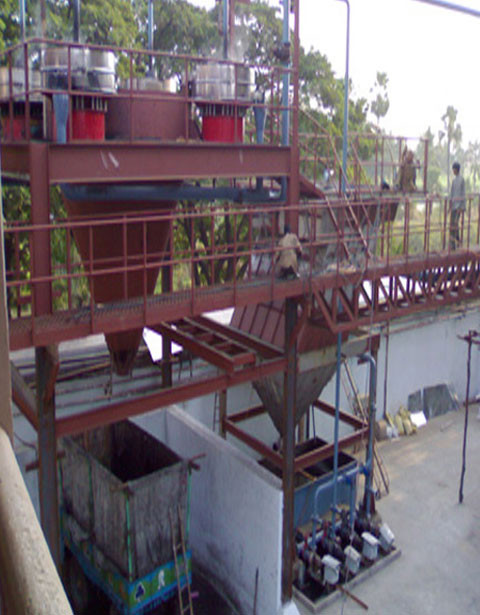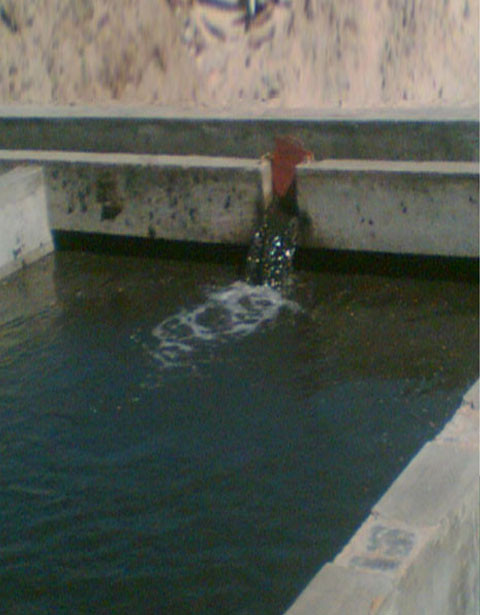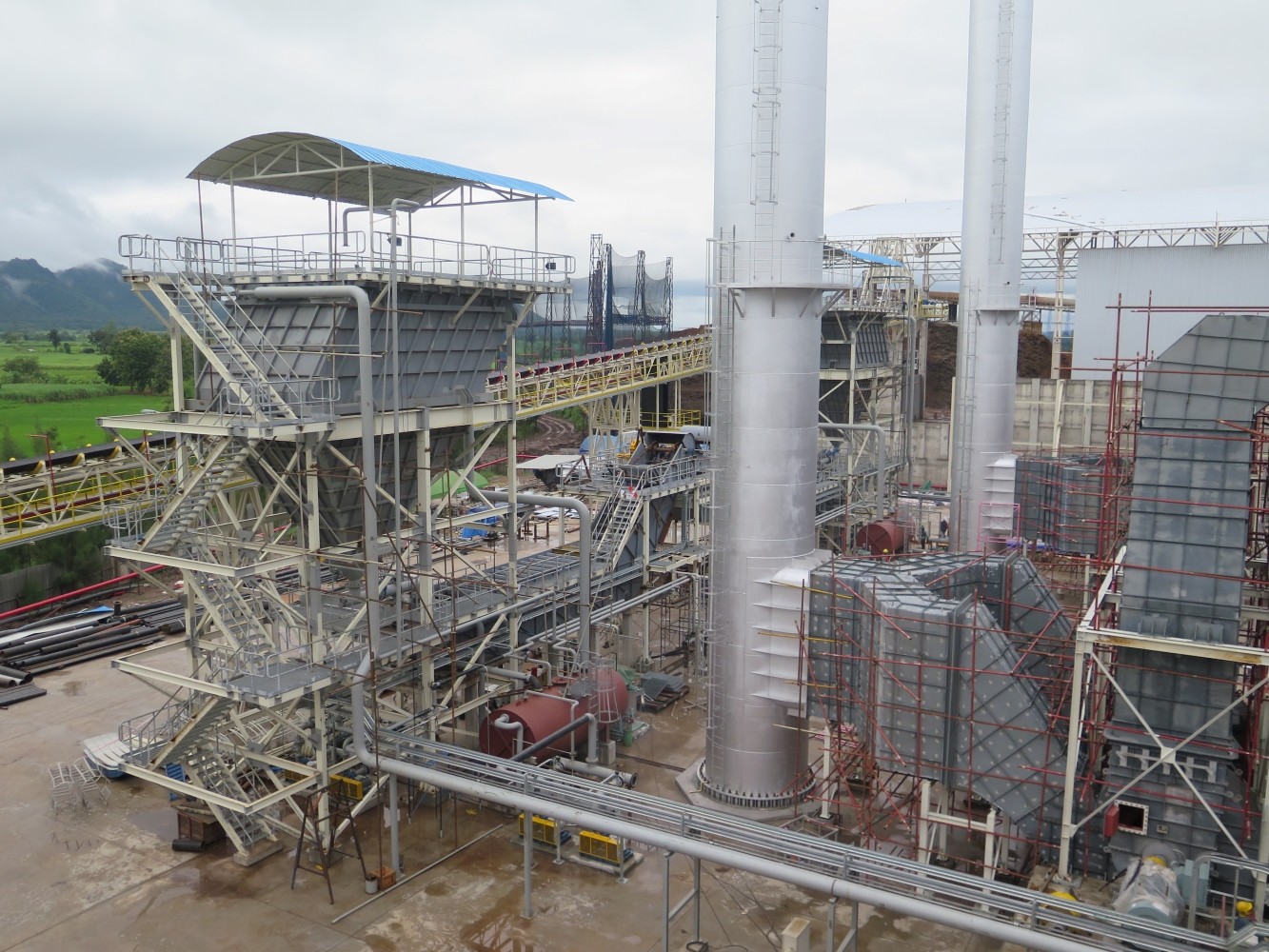 Working Principle of Slurry Dewatering System:
The Slurry generated in scrubber is pumped to the Lamella Gravity Settler (LGS). Enviropol design of LGS is self contained package settling unit with a conical sludge hopper.
The clarified liquid in LGS leaves the inclined plate assembly through orifices at the top and is distributed into collection channels leading to clarified water outlet for circulation back to the scrubber.
The thick slurry from the hopper flow to slow moving sludge for separation and conveying of ash directly to trolley. Liquid thus separated from the dredger is pumped back to LGS. For drop free ash, HVBF is provides as an option.
Enviropol Engineers is a leading slurry dewatering system manufacturers, suppliers and exporters from India. We are supplying high quality slurry dewatering machine, prill tower scrubber, horizontal vacuum belt filter around the world at the most competitive prices.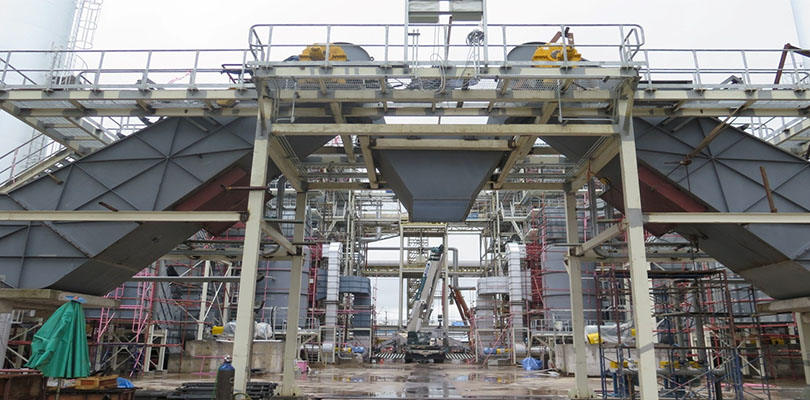 Slurry De-Watering System
Advantages of Slurry Dewatering Machine
Smaller Foot Prints
Online Ash Disposal
Sturdy Design
Minimum Water Loss
Manless Operation
Slurry Dewatering System Selection Criteria
Lay out and Available Space
Cost-Benefit Considerations
System Capacity
Quality of Re-circulation Water
Availability of Manpower
Dust Composition
Ash Disposal Management
Our Slurry Dewatering Machine Manufacturing Range
Mechanized
With Lamella Gravity Settler and Sludge Dredger
With Conventional Clarifier and Horizontal Vacuum Belt Filter
With Lamella Gravity Settler and Vaccum Belt Filter
Semi Mechanized
With Lamella Gravity Settler and Vibro Sreens
With Conventional Clarifier and Vibro Sreens
Boiler
Front and Fly Ash Sluicing System
Conventional-Manual
With Lamella Under Flow Type Slude Drying Beds
With Over Flow Type Ash Pond
Slurry Dewatering System Applications
Sugar
Paper
Steel
Power
Chemical
Fertilizer
Distillery