WET SCRUBBERS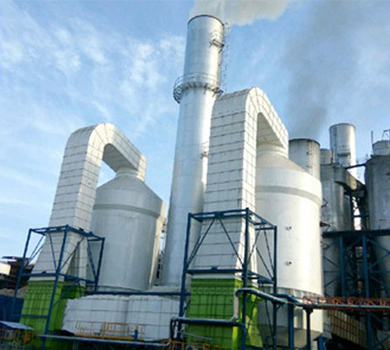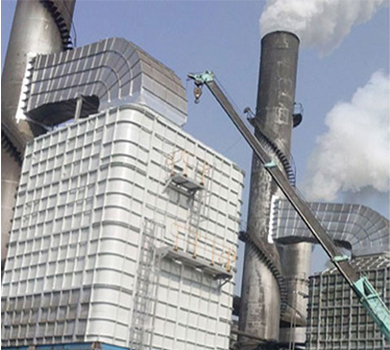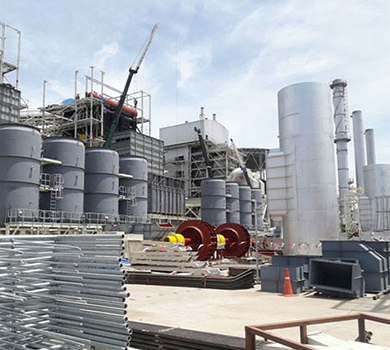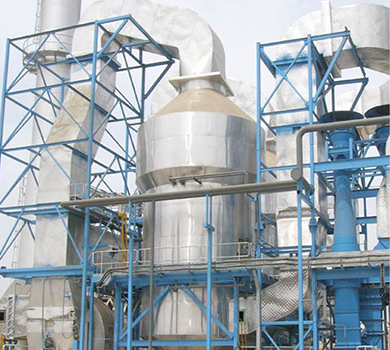 About Wet Scrubbers-Design, Facts, Operations
Enviropol Engineers is a leading wet scrubber manufacturer, supplier and exporter from India. We are supplying high-quality wet scrubber and venturi scrubber around the world at the most competitive prices.
Wet scrubbers are the most common FGD method currently in use; they include a variety of processes and involve the use of many sorbents and are manufactured by a large number of companies. The sorbents used by wet scrubbers include calcium-, magnesium-, potassium-, or sodium-based sorbents, ammonia, or seawater. Currently, no commercial potassium-based scrubbers are in use, and only a limited number of ammonia or seawater systems are in use or being demonstrated. The calcium-based scrubbers are by far the most popular, and this technology is discussed in this section along with the use of sodium- and magnesium-based sorbents.
Wet scrubbers control acid gases. To treat these gases an alkaline solution, such as lime, is used. The solution reacts with the acid gases to form salts, which are then collected as a sludge, dewatered, and landfilled. The most commonly used acid gas controls are dry sorbent injection (DSI) and spray dryer systems. DSI systems inject a dry alkali sorbent into the flue gas to reduce emissions of HCl and SO. In a spray dryer (also called a semi-dry scrubber or wet/dry scrubber), a lime slurry is injected into a drying chamber.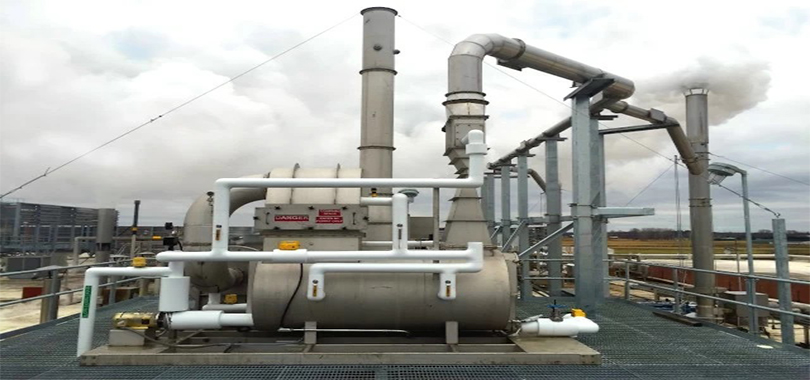 Design of Wet Scrubber:
The design of wet scrubbers depends on the amount of gas flow and gas composition. Inlet gas features and dust properties (if present) are the utmost factors to be considered. The sole purpose of Scrubbers is to collect particulate matter and gaseous pollutants. The wet scrubber provides good contact between the liquid and polluted gas streams. Due to the Chemical reactivity of reagent and enhanced mass transfer from gas to liquid drives the absorption process.
Facts About Wet Scrubber :
A wet scrubber system consists of a scrubbing vessel, a duct and Booster fan, a mist eliminator, a pumping, a spent scrubbing liquid treatment and an exhaust stack. Modern control technique are used to monitor these systems and make necessary adjustments. These are common in various industrial applications which includes pollutant reduction at petroleum refineries, the large scale chemical processes, acid manufacturing plants and steel making steel.
Operation of Wet Scrubber :
In the wet scrubber the reagent or the liquid is sprayed to capture the acid gases from gaseous streams. Hence, it removes all air pollutants by the inertia of diffusional impaction and reactions with absorbent or reagent slurry or absorption into a liquid solvent. The inlet gas stream enters to the bottom of the tower and moves upward while liquid is sprayed downward from one or more level.
They are also used for removal of noxious and corrosive contaminants&nbs components from the flue gases generated by many process in process plans. The gas is then washed with suitable liquid using spray nozzles. The suitable packed bed provides large contact surface for the gases and liquid to mix and hence traps the pollutants.
Wet Scrubber
Our Manufacturing Range
Fluidzed Bed Nye Tray
Fixed Vane Scrubber
High Energy Venturi Scrubber
Multi Jet Spray Tower
Packed Bed Tower
Dynamic Scrubber
Wet Cyclones
Wet Scrubber Internals
Wet Scrubber for Crematorium
Wet Scrubber Advantages
Two Tier Separation - Dry and Wet
Higher Scrubbing Efficiency (99 % +)
Low Pressure Drop ( upto 60 mmwc)
Tolerate Very High Dust Loading
Trouble Free Operation
Flexibility to Install Before or After ID Fan
Inherent Quality to Reduce Gaseous Pollutant
Low Water Requirement
Easily Up-gradable to Meet Future Norms
Available with Integrated Stack Design
Wide Range of Applications
Wet Scrubber Selection Criteria
Volume of Dust Laden Air/Gas
Input/Output Dust Concentration
Allowable Pressure Drop
Particle Size Distrubution
Dust Characteristics
Wet Scrubber Applications
Sugar
paper
steel
power
Chemical
fertilizer
Distillery
Cremetorium